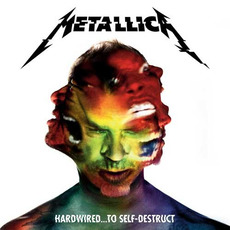 Tracks
People who bought this release also bought
This is a good album, for sure. The quartet is still putting out fresh, energetic material. As a whole, it may not be totally on par with their 'classic' releases, like the legendary Master of Puppets, but it's still entertaining and contains some VERY STRONG pieces of music. I give it three stars because, for all its good 'heavy' moments, it lacks the masterful, beautiful acoustic interludes and ballads (e.g. Nothing Else Matters) that are equally important to Metallica's legacy. The Hammett guitar solos are also, in my opinion, weaker than on past releases. But those are largely matters of my own taste.

In no particular order, the following songs caught my attention as especially good.
-Atlas, Rise! is classic Metallica: heavy instrumentation, powerful vocals, catchy, and enigmatic lyrics.
-Moth into Flame is another great song, with the addition of a very good (by Kirk Hammett standards) guitar solo. Very insightful message in the lyrics as well.
-Here's the big boy: Spit out the Bone!!!! This song is as good as anything Metallica has ever done, and conclusively proves that they're just as good as they've ever been. It's fast and furious, with pounding drums and excellent guitars (it has another good solo by Kirk Hammett). The frantic atmosphere of this song is very well-done--it feels EPIC.

When a new Metallica fan asks what material they should start with, most recommend Master of Puppets or one of the other albums from that period. And while that album is better overall than Hardwired, I believe that Spit Out the Bone represents everything that Metallica is at its best, and Hardwired is still a strong album overall. If you like Metallica, this is without a doubt worth listening to!