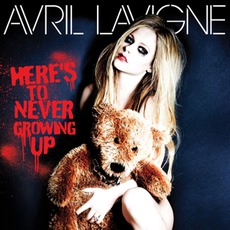 Here's To Never Growing Up
Tracks
1.
Here's to Never Growing Up
3:34
People who bought this release also bought
A brilliant comeback single from Avril! I have been a massive Avril fan from the beginning and this is a great reminder of why! Avril never fails to catch my attention with catch tunes and great lyrics. Bring on the next single!
Great new song from the popular Avril Lavigne! I predict this song will do very well in future months and climb the charts! It's catchy and great to sing along to so if you are a fan of Avril Lavigne and have some of her earlier song you will most probably love here's to never growing up as well. Although I prefer her earlier work such as complicated I still do like this song and hopefully you will too!! Good buy and happy listening!! :)