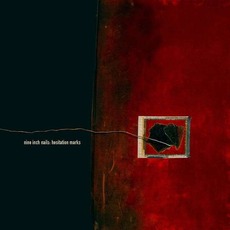 Tracks
People who bought this release also bought
Interestingly, I wasn't a big Nine Inch Nails fan back in the day. Their music seemed a bit heavy and "screamy" to me. However, when I was able to preview "Hesitation Marks" for free before it's official release, I gave it a go. Boy, am I happy I did! Trent Reznor really is putting out some fun stuff to listen too, with a little bite.

I would classify this album as electronic music, and quite a bit of ear candy to be beheld, especially with a quality set of headphones. He also goes off on some trippy tangents and keeps me guessing, building crescendos and providing insight on how he's dealing with much publicized life issues, especially on tunes such as "Find My Way" and "Everything."

One of my criteria for a great album is that every song is solid, and there are no songs here that I am inclined to skip past. Also, the songs are sophisticated enough to require a proper digestion process, which gives the music plenty of staying power, new nuances and rhythms come out with repeated listens. I've been listening to this album for a few months now, and am still discovering new and beautiful things.

Highly recommend!


Nine Inch Nails is back for their first album since The Slip back in 2008. Trent Reznor has always been one to do something different with each album he's made even if it was just a slight change. While being away from the Nine Inch Nails brand he has teamed with Atticus Ross to do two soundtracks, The Social Network (For which they won an Oscar) & The Girl With The Dragon Tattoo as well as releases with How To Destroy Angels.

Now back with Hesitation Marks sees Reznor turning it up or upside down, if you like, with this latest offering. I've always been a fan of Nine Inch Nails and of course Trent Reznor. I've always liked how he has gone about making music, whether it be with his lyrics or just a sound he throws into the mix in one of his songs. Where once he was very angry, he has now matured as people do when they get older, well most people do anyway...And it shows here.

People get caught on how Nine Inch Nails used to be, comparing everything to The Downward Spiral or even The Fragile. I've always gone about what I think of each release on it's own. For me, I've always seen Trent Reznor as someone who sees music in a different way and tries different things in each outing and I think this is what makes the man an unbelievable talent from the time he started, the way he sees the depth you can get from music.

Hesitation Marks is no different, music seen in a different way and still with the depth.
I think this is a piece of art, as all other releases have been but maybe a little easier on the ears, whish isn't a bad thing especially when you get a little older. Listen, enjoy and you won't be disappointed. It may not be every ones cup of tea but the real fans will love it because they are the ones that know Trent Reznor is a music mastermind and is always the one that stands out in the crowd. Brilliant as always.