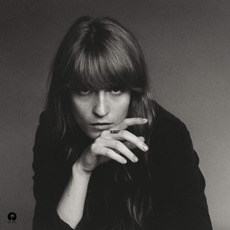 Tracks
Also by Florence + The Machine
People who bought this release also bought
The thing that I love about this artist is how unique her sound is. Regardless of how many other artists may try, no one can truly recreate the sound and vibe that Florence + The Machine has. Her sound is original and unique to her.

This album is great, I think one of her best yet to be honest. One song will pick things up, like "What Kind of Man", and then others will slow things down, like "How Big, How Blue, How Beautiful". It's a great mix of vibes and emotions that you can feel pouring out of each song. Florence is a great artist and we've seen her continue to refine her craft with each album. This one is no exception.

My favorites are: "Ship to Wreck", "What Kind of Man", "How Big, How Blue, How Beautiful"., "Mother", "Delilah", I could go on. This is just a great album!

I look forward to what Florence does next, and can't wait to see how she continues to evolve as a musician. Pick this album up! You will enjoy it, especially if you're a fan of alternative/indie music.