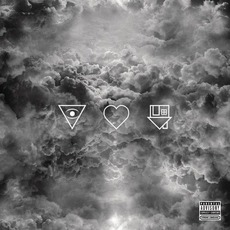 Tracks
Also by The Neighbourhood
People who bought this release also bought
These guys have a dark, brooding quality that is felt throughout all their music that makes me want more. The sound they have feels like something you've heard before, but yet is still very unique and stands on its own. Some of the topics and lyrics in these are not very kid-friendly, but these guys aim towards am adult audience, not kids. Even "Sweater Weather", a song that is thought to be a light song, has a much deeper, more sexual meaning to it. They talk about some heavy subjects in their music, and do swear at times as well.

"Afraid" for example is a song about the singer's fear of losing everything, so much so that he states in the song, that he wakes up afraid each morning..

My favorites are: "Sweater Weather", "Let it Go", "Afraid", and "W.D.Y.W.F.M.?"

These guys are unique in the way they create music. I like the style of music they make, but I must admit, I can only listen to them in small doses because the music can be very dark at times. Overall, great band, great album if you like that darker, brooding style of music.