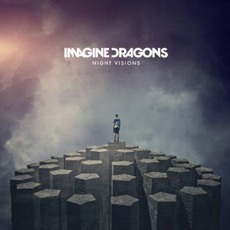 Tracks
People who bought this release also bought
This is a very powerful Album, starting off with a bang in Radio Active,maintaining strength down the list with Demons, and ending well with a classic every night. I love to listen to these songs at least once a day, and enjoy this bands creativity. GREAT ALBUM, thank you Imagine Dragons, and mp3 caprice for adding this in high quality for cheep!
This album is great!! With the exception of one or two radio songs I've not really been introduced to Imagine Dragons. After listening to this album I'm stoked to say I'm really liking this band! I love when albums are a collection of songs that are distinctly unique and irresistibly catchy. Each of these songs has an awesome catch to it and the lyrics are quite thought provoking. I really like Imagine Dragons' use of beats, they make the songs so powerful. I must say my favorites are "Demons," "Bleeding Out," "Underdog," and "On Top of the World." "On Top of the World" is such a light-hearted, feel good, dance like no one's watching song that just brings out the happy in me. I catch myself smiling when this album is playing. I'm really enjoying this album, it's most helpful when I'm in traffic. :) Thank you, Imagine Dragons and thank you, mp3caprice!
This is one of the few new albums out that I can listen to from beginning to end without running across terrible tracks that sound like they were added for filler. I love it.