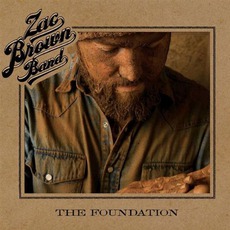 Tracks
People who bought this release also bought
This is the album that cemented Zac Brown's place in the Country Music Hall of Fame. Because of the talent demonstrated here you have big name like: Toby Keith, Hunter Hayes and Faith Hill commending the great music coming from these guys.They are a great addition to anyones music collection as the music seems to cross genres. It's amazing how the folk/bluegrass sound transcends music lines.
Wow!! Can I just say for a moment, big round of applause for the Zac Brown Band! Love them . Five stars my peeps. Good county sound, easy , relatable lyrics, and easy listening . This is the stuff you can come home to after a hards days work and enjoy ans relax to!Hats off Zac ! Love the Jimmy Buffet combo"s!!All the lyrics I have heard from this Zac Brown band have all been about things that matter! Luv It! One song about a highway used by a father once a month to go see his son from a broken marriage. Lets face it, This music is nas american as apple pie! I highly recommend this album to everyone! Good heatred country music ! Til next time ! Rene
Absolutely a fantastic album! Normally, I am into classic country - the likes of George Jones, Loretta Lynn, etc...but this ZBB album is HOT.

I really like the "summer" feel of the single, Toes - my favorite track on the whole album.

Like Jimmy Buffet? Like Kenny Chesney? Well, Zac Brown Band has the sound of both, but with more original lyrics and better hooks.

Enjoy!