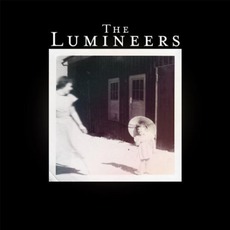 Tracks
People who bought this release also bought
The Lumineers are one of the few bands of this generation that bring a completely fresh style to the table. Each song makes you fall in love with the band deeper. The songs are heart warming and true. There is not one song on this album that i have not fallen in love with but my favorites are stubborn love, flowers in your hair, and big parade
Pull up a chair and grab a PBR so we can have a listen! This is a band that goes across the board, and will appeal to people from all backgrounds. Upbeat and mellow at the same time, it's a great album to listen to while driving or hanging out on a Saturday night. Unlike some of the other heavily produced modern folk bands, this album has a very live/natural sound. I can't wait to see what these guys do next.
Great Album! I really enjoy these guys. This album is one of the few in my collection that I like listening to from the beginning to end. By now everyone has heard their hit "Ho Hey" but every song on this album deserves a listen. Already, I can't wait to hear new offerings from them in the upcoming years.
Fantastic album! I saw The Lumineers live and they did not disappoint. Their combination of powerful acoustic guitar riffs, handclapping, footstomping and piano make this album great for any music lover. They have fast, they have slow. "Ho Hey", their most popular song, is included. I am very impressed with their other songs! "Submarines" carries an uptempo piano accompaniment and "Big Parade" is enough to get any crowd on their feet. Definitely worth it! Great album.