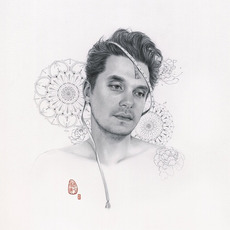 Tracks
People who bought this release also bought
Super talented & Grammy award winner John Mayer releases his 7th release in 2017 with "The Search For Everything". It's been 4 years since his last "Paradise Valley" CD. With this new CD "The Search For Everything" it seems Mayer is on a steady path of mature songwriting and production. Of course, the past few years he's been seen in concert with Grateful Dead alumnus, but Mayer seems to grow musically in every aspect of his being. This CD has a lot of 1970's influences in it.

The CD begins with the infectious "Still Feel Like Your Man", featuring female vocals and a heavy R & B vibe. Lyrically, this song is apparently Mayer's plea to Katie Perry and perhaps he wanted her to sing on it at some point. Whatever, it's a great track and certainly radio-ready.

"Emoji Of A Wave" is a beautiful acoustic-based ballad. "Helpless" grooves with best of them; solid R & B flavor with some Rolling Stones mixed in. "Changing" is a 'seeker-based' tune; perhaps a bold statement of maturity & growth. The funky "Moving On And Getting Over" has a great Al Green vibe to it.

The real "hit' on this CD is "Rosie". It's got a slow Hall & Oates kinda groove (think "She's Gone"). If this song was released in the 70's or 80's, it would be a #1 smash. "Roll It On Home" is a fantastic song that sounds as if it was recorded during Mayer's "Born & Raised" sessions.

The CD closer is "You're Going To Live Forever In Me' and it cleverly reminds you of the Eagles "Desperado". Just a great way to end the CD, as did the Eagles did on their classic 2nd LP. All and all, this could be Mayer's best release to date. After multiple listens, I found it to be quite the best CD release (so far) of 2017. Buy it!!!!