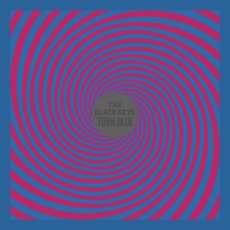 Tracks
People who bought this release also bought
'Turn Blue' opens boldly (but excellent): The seven minutes long 'Weight of Love' moves from one dozed intro with echoes of 70s cocaine lazy west coast rock over a bevy of classic guitar solos held to the ground by producer Danger Mouse patented retro- funky rhythm bottom. The verse, when it finally manifests itself is comfortable groovy to be brave with your feet and chorus blown up in widescreen.

Everything is really back at the old for The Black Keys although the wrapper at first sight seem refreshingly different: a more inquisitive and inquiring expression on the energetic, concise (and massively successful) arena rock in 'El Camino'.

Danger Mouse productions fills the album, experimenting with both samples, strings, reverb and all manner of crackling effects, but the songwriting is business as usual. The pace is set slightly down, Auerbach's vocals are brighter, but otherwise these are the same success formula: Groovy verse, wide cry with-chorus and a guitar solo now and then.

'In Time' using falsetto and choir, so sex-factor increases, the first single 'Fever' if hitegnede central hook line is quite distant from the duo's blues-rock roots, is tight and catchy and the heavier, distorted 'It's Up to You Now ', not least thanks to a fiery Patrick Carney, giving los the drums, a stimulating freshness about it.

As if to emphasize the point ends 'Turn Blue' with a decidedly subservience to the clean, audience-friendly take. 'Gotta Get Away' is pure Creedence Clearwater Revival with glam-kick in the guitar track. The Black Keys goes the distance.
have been a fan for black keys for long time, every artist changes over time, sometimes to change with the times and sometime to go with their heart, this album is very different the past albums, almost 70's influence, i do with they would return to their roots but still this album is well done, almost reminds me of such greats as led zeppelin, would reccomend this album to anyone but would say newcomers should listen to brother first