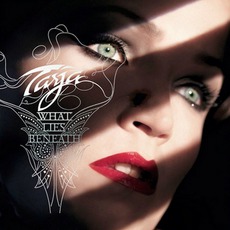 What Lies Beneath (Deluxe Edition)
by Tarja
Tracks
People who bought this release also bought
This is on of my favorite Tarja albums. Her incredible operatic voice is showcased very well. The lyrics are also very diverse from playful to moving.
From the first listen of What Lies Beneath it is apparent that Tarja has grown in confidence since her album My Winter Storm, settling into her solo career and finding her feet. Tarja has become more involved in the music making process, resulting in an album that is much more personal and tailored to her soaring vocal range.

The songs on What Lies Beneath are darker, heavier and rockier and have more of a standalone quality than MWS, which is a step in the right direction. MWS at times was too 'artistic' at the expense of songs that worked outside of the artistic whole. What Lies Beneath still contains those beautiful and quirky 'artsy' moments, such as 'Anteroom of Death', but also remains aware of mainstream sensibilities - it fuses the two remarkably well and the result is highly listenable metal songs with a dark and eccentric edge.

The production values on What Lies Beneath are a big improvement. Gone are the 'tinny' sounding drums and often underperformed guitar riffs of MWS. The instrumentals and Tarja's voice are captured at their absolute best here. When a dramatic guitar riff comes in the impact is genuinely dramatic, likewise when Tarja's voice reaches its operatic heights (e.g 'In For a Kill') you really hear it to its full extent.

I would recommend this album to anyone who enjoyed her previous work and also to new listeners. There may be listeners out there who have never heard opera fused with metal/rock and I would say that What Lies Beneath would be a perfect intro.

All in all, What Lies Beneath by Tarja Turunen is an unusual and successful combination of opera, rock/metal, gothic melodrama and classical influences.