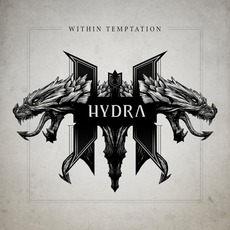 Tracks
Also by Within Temptation
People who bought this release also bought
I have not actually heard this entire album but it does have my favorite track What About Us is the best duet I have heard. The mix of these two symphonic powerhouses combined with the subject matter of this song is chilling. I find myself hoping these two will work together more in the future.
The album is definitely more lively than some of their previous releases, but it fails to have the same impact that "the unforgiven" had that was released in 2011.

The album features a few songs with guest appearances by other artists; on a whole most of the guest appearances seem to compliment the music style of within temptation, especially the duet with Tarja in "Paradise", but "And we run" featuring Xzibit does definitely lift a few eyebrows. "The whole world is watching" featuring dave Pirner is a less upbeat song, but definitely has a few very deep lyrics and the duet between the artists works perfectly.

The inclusion of the bonus tracks gives you some fresh insight into their musical capabilities, but the evolution tracks should rather stay in the clubs where they belong and not in your rock collection.

All and all it is not a bad album and any hardcore Within Temptation fan will find himself playing this album over and over for a fairly long time.