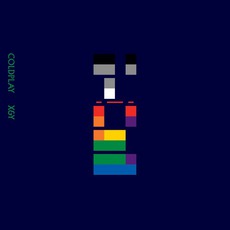 Tracks
People who bought this release also bought
"X & Y" is Coldplay's third album which features more of electronic sound, and includes my favorite Coldplay song, "Fix You". In the brink of nearly departing, this album was the success they needed. It includes many great melodies, multi-layered instrumentation, and even strings to contribute to their emotive sound. Key Tracks include "Fix You", "Talk", "Speed of Sound", "The Hardest Part", and "Till Kingdom Come".
This is my favorite Coldplay album. So many songs have the potential to make me feel some sort of emotion, and I feel like it's their best. So happy to have it with me at all times now!
I absolutely love this album! I'm so sad that I didn't jump on the Coldplay bandwagon years ago! I seem to love everything they put out at all times! It has a perfect mix of songs, and 'What If' is my absolute favorite song by Coldplay other than Moving to Mars! I highly suggest you listen to this whole album! You won't be dissapointed!
If there was a shred of evidence needed that X&Y was going to be hit then surely the fact that Coldplay's record label issued a profit warning to the stock-market because the new album was a few weeks late…thankfully for Mr stock holder it sailed beyond all expectations (selling well over 11 000 000 copies!).
The bands third album was a huge talking point - and not just for the stock market; fans and the whole record industry alike were all itching to get a copy. Everyone was thankful that the four had decided to stay together and make a third album after the overwhelming support for the previous two albums they had become a huge success worldwide.
The albums has some of Coldplay's all time biggest tracks including 'Speed of Sound' the first single released brimming creativity and ambience and brilliant guitar riffs. The song alone was nominated twice at the Grammys and won a Brit Award for Best British Single – pretty impressive.
The diversity of the album is evident in tracks such as 'Talk', 'Fix You' and 'Swallowed in the Sea'. The Final song the album 'Til Kindgom Come' is an all-acoustic track was written for Johnny Cash which Coldplay performed live followed by a cover of 'Ring of Fire'.
The album is one of the greats of British and world music and a real hero for any Coldplay fan – my advice, get a copy!

Similar Artists Include: U2, Snow Patrol, The Killers