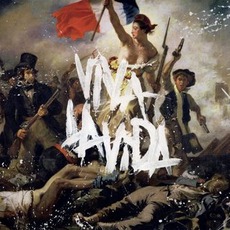 Tracks
People who bought this release also bought
I listened to the entire album online one day after school, and can I say: Interesting and Intriguing album! If you have time to listen to it, just listen to all of it in full. The music videos are really cool for this album. My favorite song is 'Strawberry Swing', and the music video for that one is really cool and creative. I really recommend this for anyone who likes a creative artist. Life in Technicolor is also a nice song from this album.

Coldplay really worked in a lot of musical elements to this that made it into the master piece it is. Viva La Vida is a wonderful album, and I give it a 5/5, because the songs on this are so beautiful, especially Strawberry Swing. And I agree with Will. This could easily be in the top 10 for one of the best albums of the 2000s even.
Undoubtedly this is one of the best albums if not the best album of 2008. It starts brilliantly with an almost uncharacteristic electro pop instrumental with some additional lyrics towards the end. The next big track on the album is 'Lost' (which can be found with Jay-Z accompanying Coldplay on the Prospekts March EP) a brilliantly optimistic through pessimism, the track is full of church organ funk and stomping handclap rhythms. viva La Vida is an incredible track which tells a truly creative story told through blistering violin rhythms of a king now forced to sweep the which he once ruled over. 'Violet Hill' is another huge highlight on the album which uses thumping guitar chords. I could go on about the fantastic guitar, drum & violin compilations in 'Strawberry Swing' and other tracks for hours. To conclude this is a no brainer - Coldplays best album to date, and if you do decide to purchase this then the 'Prospekts March' EP (with 8 extra tracks) has to be bought along with it because it is easily as brilliant. Enjoy!
Similar Artists Include: 'U2', 'Oasis', 'The Killers', 'Snow Patrol', 'REM', 'Kent', 'Radiohead', 'Keane', 'The Verve', 'The Fray' or 'Muse'
If you appreciated this album I would recommend purchasing:
Day & Age by The Killers
,
Eyes Open by Snow Patrol
,
Under the Iron Sea by Keane
and
X&Y by Coldplay