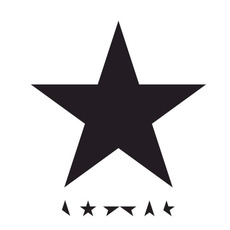 Tracks
People who bought this release also bought
The record was released on the day of the sixty-ninth birthday artist, ie the January 8, 2016, two days before his death and contains seven tracks, with the addition of a video in the digital version.
Blackstar the title track of the album was released as a single in November 2015 and has been used as music for the television series The Last Panthers.
The title of the second track is a reference to the stage play 'Tis Pity She's a Whore of the seventeenth-century English playwright John Ford.
December 17, 2015 was released the song Lazarus then also accompanied by a promotional video behind the publication. The title Lazarus had already been used by Bowie for a musical written for Broadway.