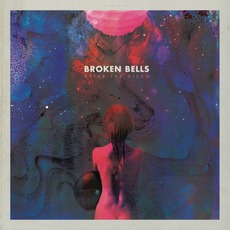 Tracks
People who bought this release also bought
This is the second album from the duo Broken Bells. The members contain of James Mercer from the group The Shins and producer, Danger Mouse. I like this new record, also in comparison to their last, self-titled album. They have explored new ways in music, but still manage to remain their own, original sound. The album has a clear characteristic Danger Mouse-sound, which for me is the nice bass sound that characterizes many of his previous albums and collaborations like the Gorillaz album, Demon Days, the Norah Jones album, Little Broken Hearts and the project, Gnarls Barkley with Cee-Lo.

Even though Holding On For Life was the first single from this new album, it's not really my favorite on this album. It's not all bad, but the high pitch voices on the track, simply annnoys me. Despite this fact, the rest of the songs on this album is at a pretty high standard for me. The track After the Disco is definitely the best on tihs album, where the production of Danger Mouse really shines through and make it awesome.

You can also hear the The Shins references on tracks like Leave It Alone, which has a nice mellow vibe to it with simple guitar playing. A nice break from the last track, Holding On For Life that were way more progressive in it's sound.

Other highlights for me is A Perfect World, Lazy Wonderland and Control.

All together, i really like this album and consider it as better than their debut because the songs are much more consistent and the album generally has better flow with the songs.
"After the Disco," the much hyped new album featuring succeeds in living up to high expectations. I think it's an excellent follow-up to not only their self-tilted "Broken Bells" but The Shins' recent album "Port of Morrow."

Although the album is solid from top to bottom some highlights include:

"Holding on for Life." By far, my favorite track. It's pretty easy to compare this tune to the Bee Gees, who happen to be a guilty pleasure favorite of mine. When Mercer's voice grooves in falsetto for the chorus I'm reminded specially of the Bee Gee's classic disco burner "Tragedy."

"After the Disco" also showcases Mercer's sweet as honey voice, and Danger Mouse's trademark crunch bass production, as well as throwback 80's style dance synths.

"Leave it Alone" and "Lazy Wonderland" to me seem the most reminiscent of the Shins sound; simple acoustic guitar and vocals. Pretty mesmerizing stuff. Quite lovely.

For me, for an album to be a true winner, it's got to have no holes. "After the Disco" is awesome from start to finish. A little bit different stylistically from expected, but that's what makes this interesting. Similar to Daft Punk, Broken Bells have gone retro and nailed it.