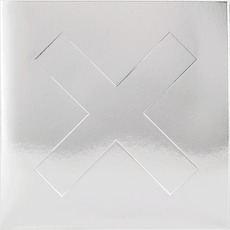 Tracks
People who bought this release also bought
Five years have elapsed since the English trio The xx last sounded in album direction, and it is therefore high time that Jamie "xx" Smith, Romy Madley Croft and Oliver Sim are finally ready with the wood in See You - a work that slowly transforms loyally on the evidently underpinned foundation, which was added with xx (2009) and Coexist (2012).

The band's electronic sorcerer, Smith, has been inspired by his work on the In-Color Solo debut album (2015), but in general, the artistic process in this ambience has been more open and embracing than hitherto, and it sounds - I See You is thus a marginally brighter album than the predecessors (at least if you ignore the text universe), and at the same time it is a significantly more nuanced and multifaceted and sometimes more fast-paced case than both xx and Coexist.

The basic formula, however, is the same: on top of Smith's metropolitan voice-tuned electronic base, Madley Croft and Sim blossom with vivid vowels, distinct guitar figures and deep bass tones - yet the term is less consistent than hitherto, and this soaked stringency has resulted in a mischievous maturity. In See You takes the listener on an emotional roller coaster ride, and there is some wonder about the transparent clarity that permeates the loosers - even in the new wrapping lurks intimacy and fragility.

The Romy Ballad Performance is one of the highlights of a work whose best tracks do not completely match the strongest trumps of the predecessors, and the trio's vision has become a bit blurred and unclear.