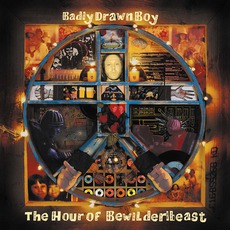 Tracks
People who bought this release also bought
Hour of the bewilderbeast was Badly Drawn boy's first full length album released in 2000, though with a generous 18 tracks, "full length" is something of an understatement.

The album opens with a pleasant acoustic track "The shining;" the lyrics to which seem to set the tone and give you a feel for where the album is going. Each song just flows naturally into the next when suddenly you're hit by the amazing "Once around the block," -a wonderful track loaded with 'wahs' and major sevenths.

There's an inexplicable majestic quality to this album; the sweet piano melodies, acoustic guitar and strings all contribute. "Disillusion" is such an uplifting tune, well worth a listen; and the closing track "Epitaph" is just hauntingly beautiful.