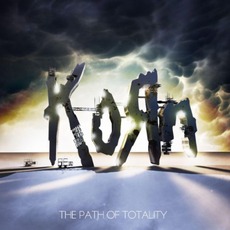 The Path Of Totality (Special Edition)
by Korn
Tracks
People who bought this release also bought
I agree with Harold. The band is trying something new. I don't see a problem with bands experimenting. I think this album is pretty good it has a industrial, electronic sound to it. Bands like NIN, Rob Zombie, Ministry, Filter, Deftones. This album fits perfect in this category. I like when bands experiment its like another side of a band that's waiting to be unleashed! A lot of bands are doing it and why not Korn. I still like Korn if they want to create something different then let them do it. Sometimes its good to try different things and not just follow the same pattern!!!!
I don't see why this album get's a lot of complaints. Korn is just trying something new so quit complaining people. There not going to be making dubstep albums forever. It's just one album that they want to try dubstep and a lot of people are complaining about there sound. I actually happen to think that this is in my top favorite Korn albums. This is up there in my favorites also. I have been a Korn fan for a year and a half now and I like almost every album they have. Not every single song but a lot of them I do like. They might be staying with this sound for a while but not forever. So just keep that in mind that they are just experimenting with there sound.Korn is also in the top of the list of my favorite bands also.My favorite songs on this album are "Way To Far" and "Get up" along with others. So anyway,Great band,Great album.I give it a four star rating.
Was a Korn fan for a while now but I just can't listen to them anymore. I don't just look for how good the songs sound to like an artist but I go for the lyrics also. The song Chaos lives in everything is one of the reason why I don't like Korn anymore.Dissapointed.
The Path Of Totality album is now my favorite Korn album they've ever released. I've been listening to Korn since their first self titled album was released in 1994. Skrillex & Korn should continue to jam together, as it's fantastic!