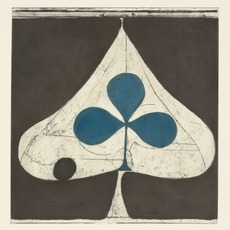 Tracks
People who bought this release also bought
I appreciate a lot of things about this album. The production and layering theough is exquisite and we'll done. This is important because the layers give a lot of the tracks their emotional weight because each piece of a grizzly bear song is important to how it all comes together. This album is filled to the brim with sound but it is still manageable and not overwhelming if you have listened to the bands previous work. I think it also an interesting turning point in the bands discography. This album seem to have a bit more synth based content than their prior albums which is a cool thing because it bring another dimension to the sounds that the band has crafted over the years.

I think that this album takes a more somber tone than some of the bands past work as well. And that is by no means a bad thing. I think the band is exploring sonic territory here that has led them to some amazing g sounds that they had not previously dived into.

My favorite track has to be the closing track sun in your eyes because it is so powerful and the way it builds up to an epic wall of sound that really allows the album to finish what it started. But this is both an adventurous and emotional album which takes you on an intense journey.