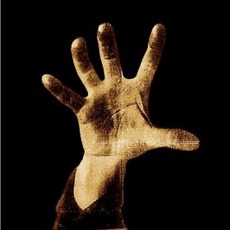 Tracks
People who bought this release also bought
Most critics and System of a Down fans point to their second album, 'Toxicity', as their best. However, despite the fact that it has fewer hit singles and is slightly less accessible, I can say with certainty that I prefer this, their self-titled fist album. It seems to be more consistent on the whole, is more serious than their later works, and has what is in my opinion their best song, "Sugar".

As opposed to similar bands like Korn and Deftones, System of a Down is usually faster and more metallic, and they are at times influenced by their Armenian heritage musically and/or lyrically. Daron Malakian only tunes his guitar down to Drop C instead of going as low as possible. Regardless, he is able to create pummeling riffs as well as some interesting sound effects from his instrument. Serj Tankian's vocals are among the most varied and frenetic you will ever hear, switching from traditional singing, growling, and high-pitched noises within the same verse. The lyrics are also very interesting, as their meanings are often not very clear and can be open to interpretation.

The aforementioned "Sugar" is definitely the album's highlight among highlights. The band always closes their concerts with this song. An awesomely simple main riff, a memorable chorus, frenzied verses, and nonsensical lyrics lead to an absolutely insane finale. Other highlights include album-opener "Suite-Pee", which abstractly yet intelligently criticizes organized religion, followed by "Know". "Suggestions" and "Spiders" are more varied in their musical approach, featuring some softer sections. "War?" and "P.L.U.C.K." are among the album's heaviest tracks, the latter being about the Armenian Genocide. All of the songs have something to offer, though. 'System of a Down' is highly recommended to newcomers to System of a Down, alternative metal fans, and otherwise open-minded hard rock and heavy metal fans.